$20.00
$0.00
Dry Shampoo with Oat Milk Aerosol - All Hair Types
SKU: 25074
Details
This award-winning dry shampoo is the ultimate secret weapon to clean hair without water and to add amazing volume!
More
Benefits:
• Made with softening and protective oat milk, this paraben-free, sulfate-free and sodium chloride-free dry shampoo cleans hair without water.
• Corn and rice starch for powerful cleansing action and natural microspheres (cyclodextrins) to eliminate dirt, oil, and odors.
• Hair regains volume and lightness within minutes!
• Quick and practical to use, it's ideal for traveling, people on-the-go, after the gym and busy moms.
• Perfect for extending a blow-out and protecting hair color.
• Ideal to provide texture for an updo – no bridal updo without!
(5 uses from the 1.06 oz can)
Directions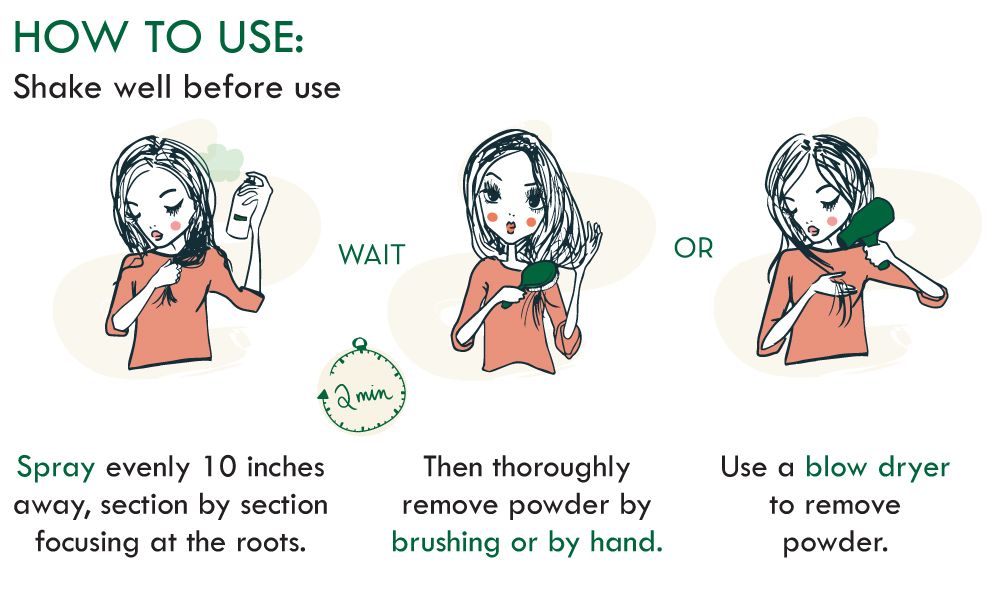 Ingredients + Benefits
Butane, Propane, Isobutane Oryza Sativa (Rice) Starch (Oryza Sativa Starch), Alcohol (Alcohol Denat), Aluminium Hydroxide, Aluminium Starch Octenylsuccinate, Avena (Sativa) Kernel Oil (Avena Sativa Kernel Oil), Benzyl Salicylate, Cetriminium Chloride, Cyclodextrin, Fragrance (Parfum), Hexyl Cinnamal, Iron Oxides (CI77491), Iron Oxides (CI77492), Iron Oxides (CI77499), Isopropyl Myristate, Limonene, Silica.
Brand Info
KLORANE combines the "power of plants" with the best of science to develop a broad collection of effective and proven hair and eye care products for the entire family. They are dedicated to core values of authenticity, simplicity, and safety--along with a tireless commitment to protecting both the plant heritage and the environment.

Klorane's famous Dry Shampoo is the brand's most well-known product. However, their range of problem-solving shampoos, conditioners and eye care - are all produced with their extensive botanical expertise and pharmaceutical purity standards and are worthy of coveting for their effectiveness and beautiful simplicity.
Shipping Restrictions
** Due to FAA restrictions, this item is not available for Expedited or International Shipping including Hawaii or Alaska.
Watch + Discover